U.S. Virgin Islands
03 Dec 2021
Our 2021 T-giving break was in the U.S. Virgin Islands (USVI), a group of Caribbean islands and islets that are U.S. territory. It's known for white-sand beaches, reefs and verdant hills, thus a popular vacation destination for the east coasters.
We spent a total of 8 days (3 in St. Thomas and 5 in St. John) in the USVI, and had a really good time thanks to the great beaches, hiking trails and water activities.
Unfortunately, my SD card failed during this trip and nearly all of my photos were lost and un-recoverable, so I only have very limited photos to display here. Given that, I will make this post short, and I will remember to buy a camera with dual SD card slots next time…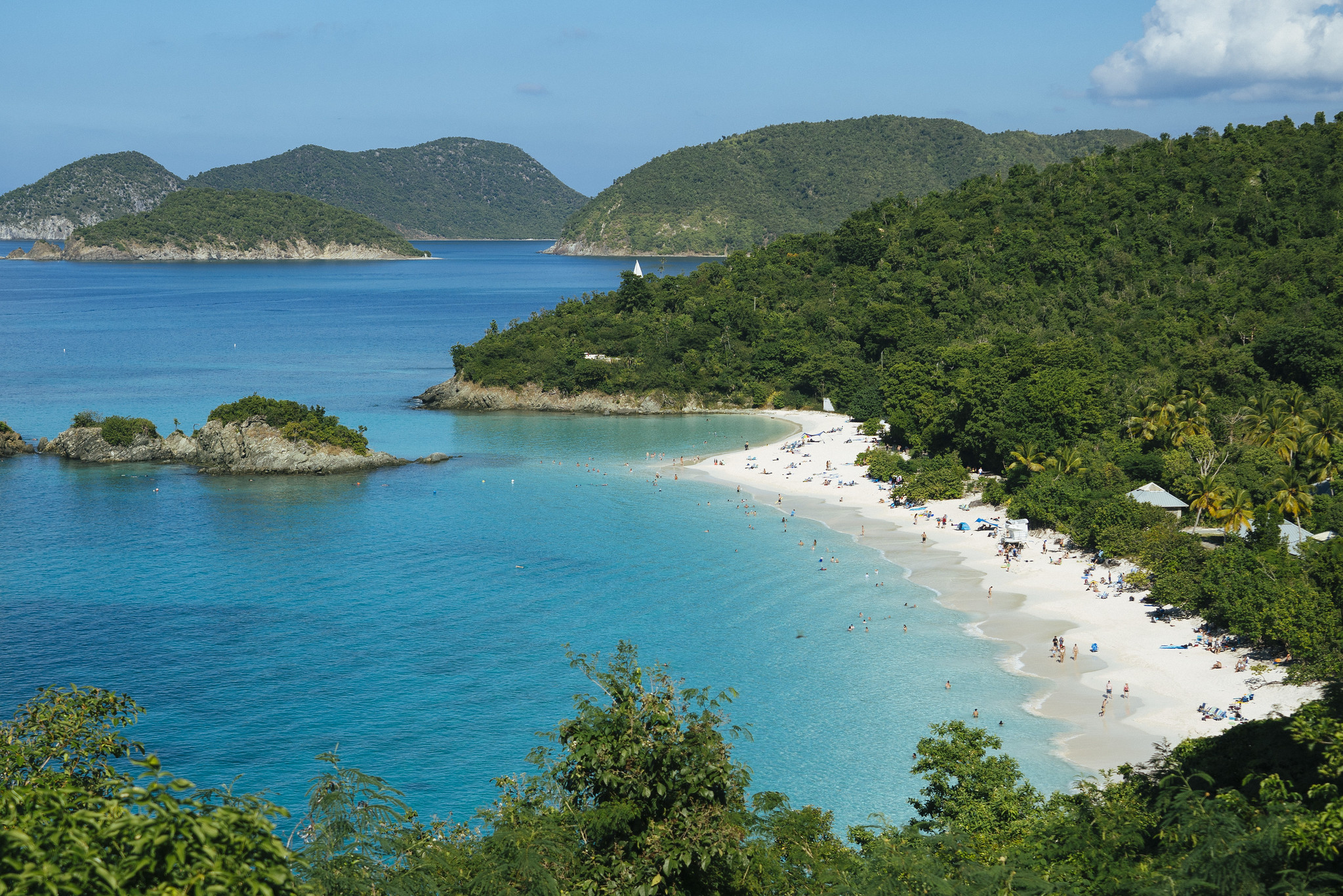 The USVI consists of the main islands of Saint Croix, Saint John, and Saint Thomas. A fun fact about USVI is it's the only place under United States jurisdiction where the rule of the road is to drive on the left, however, almost all passenger vehicles are left hand drive due to imports of U.S. vehicles. This makes driving in the USVI a unique experience.
St. Thomas
St. Thomas is home to the capital, Charlotte Amalie, where most restaurants and shops are located. We chose to stay at the Sapphire Beach & Marina beachfront condos on the island's east though, since it's quieter and more private.
During our three nights' stay on this island, we drove around and explored beaches, viewpoints and local food. Here is a list of recommended activities in St. Thomas based on our experience:
Snorkeling at Sapphire Beach and Magens Bay Beach
Overlooking at Drake's Seat, Charlotte Amalie Overlook
Sunset dinner at Prime at Paradise point
Day trip to Water Island and relax at its Honeymoon beach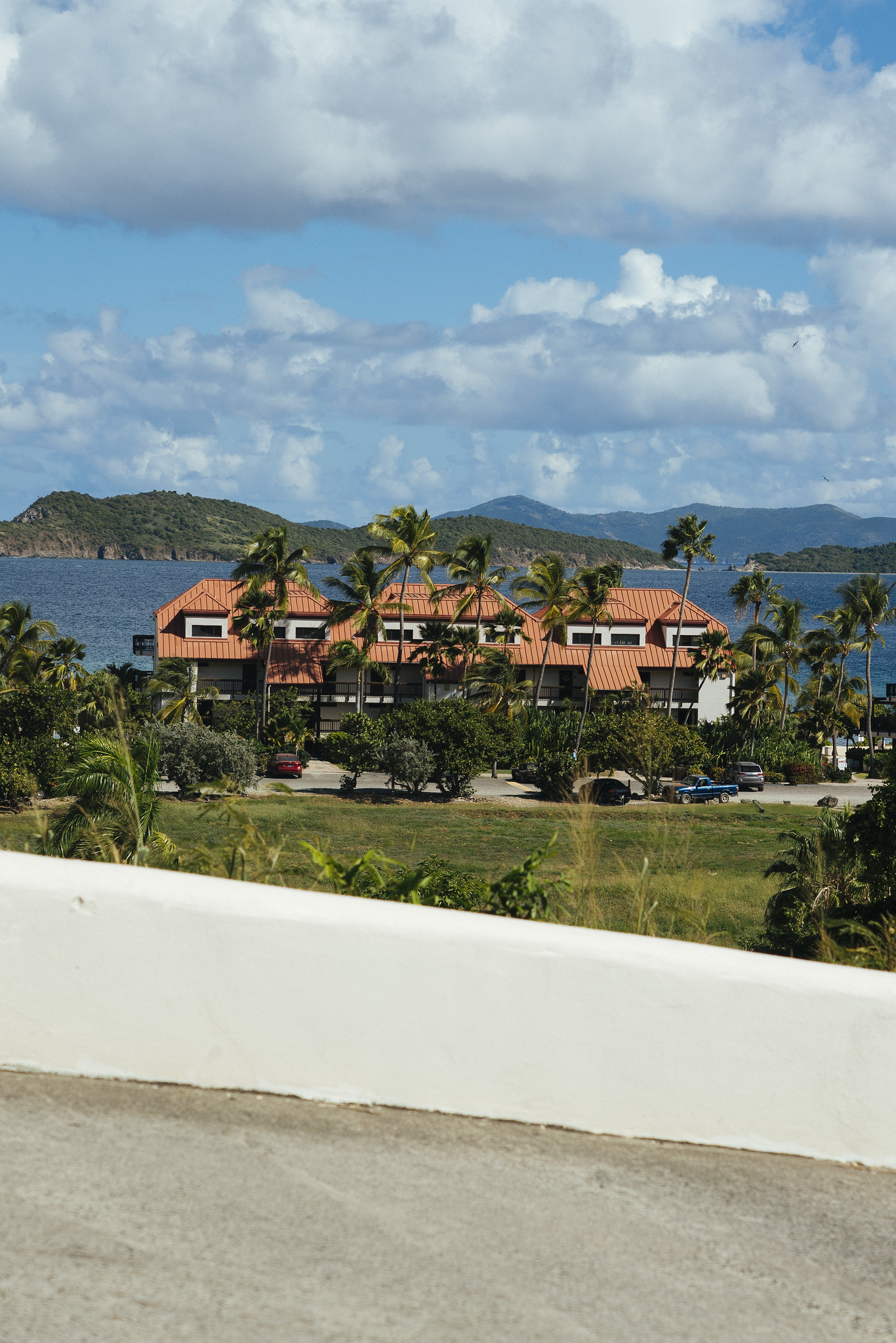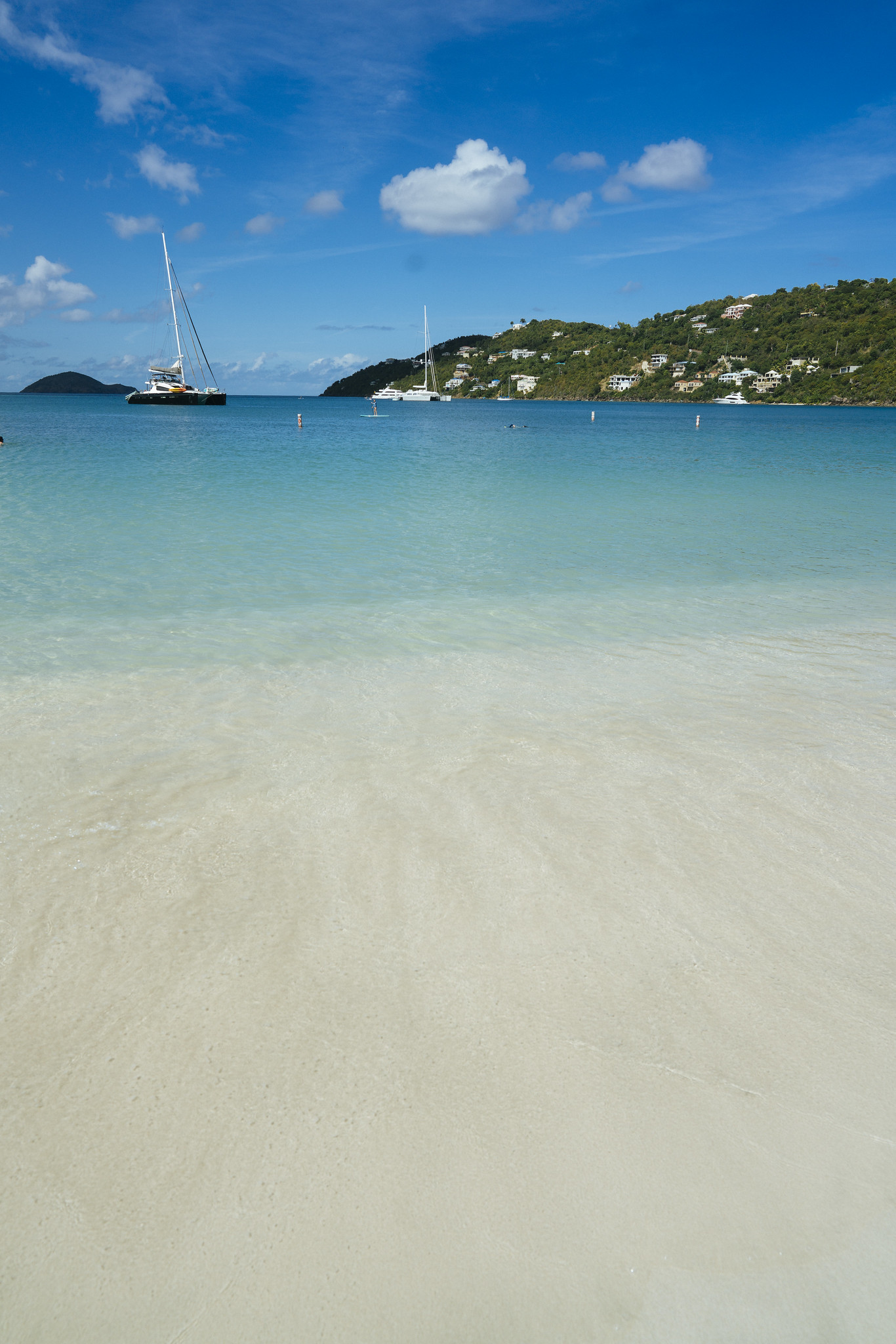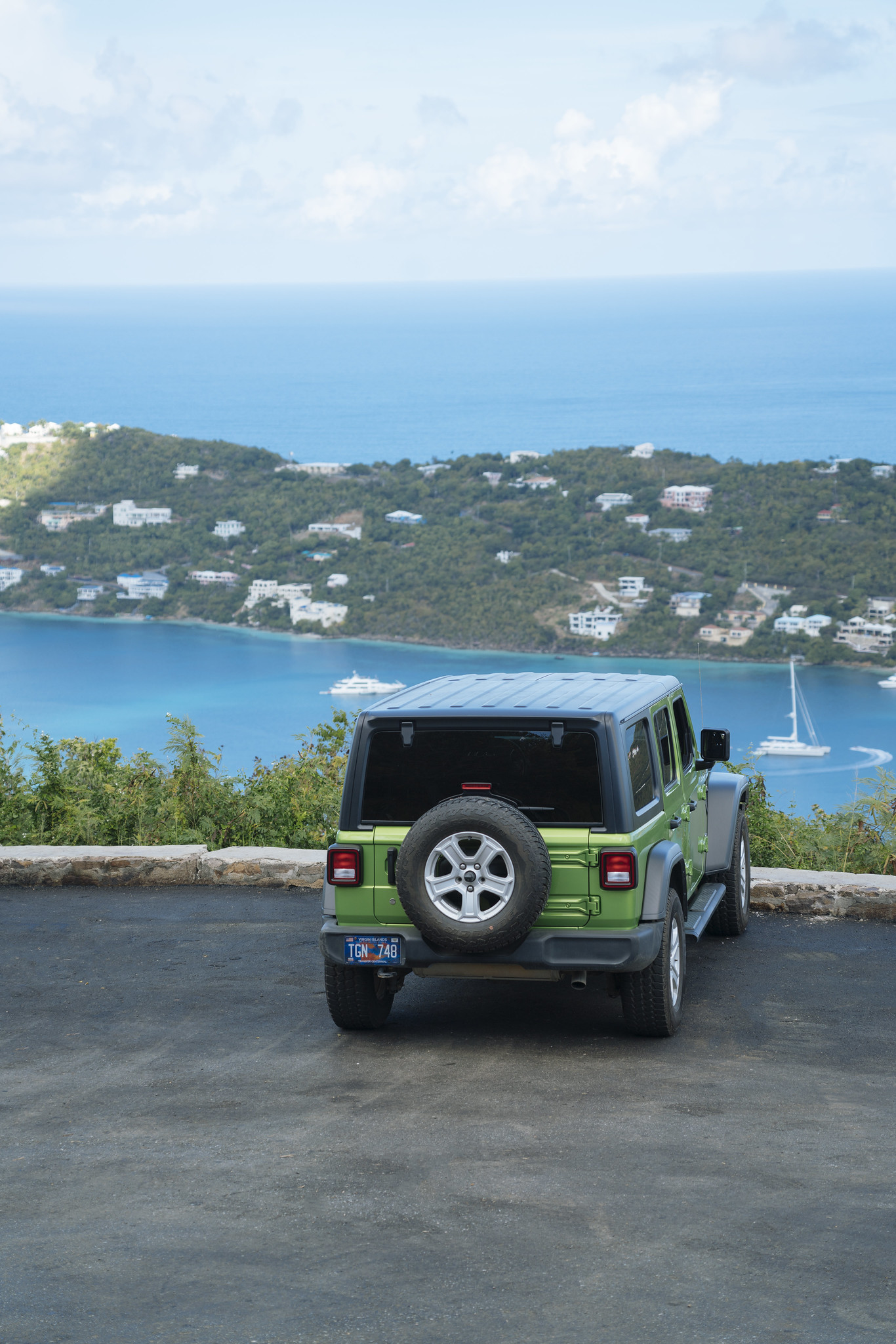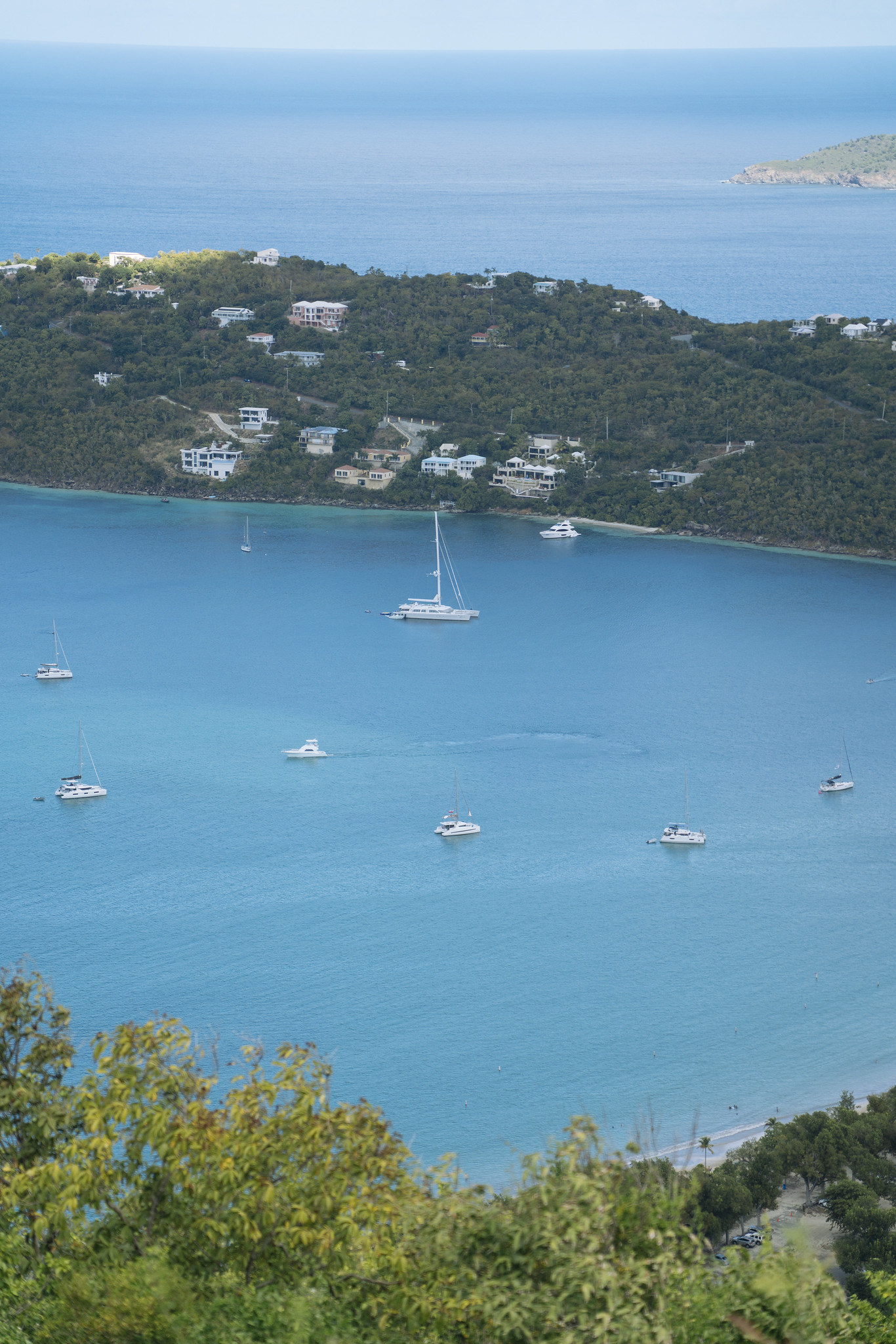 The day trip to Water Island, an adjacent small island near STT's Crown Bay, was totally worth it. One can not only enjoy a tranquil beach with crystal clear water, but also get to see the beautiful coastline of St. Thomas.
St. John
To the east of St. Thomas is the island of St. John, most of which comprises Virgin Islands National Park. It took a short car ferry to get to the island (Red Hook, St. Thomas to Cruz Bay, St. John).
Though it is the smallest of the three main U.S. Virgin Islands, St. John's unspoiled beauty is perhaps the greatest found anywhere in the Caribbean. The natural beauty of the Caribbean, St. John offers visitors pristine splendor amid modern luxuries.1
Calichi at Picture Point
There are some resorts and many good villa rentals on the island. Our stay at Calichi at Picture Point villas was the highlight of the trip thanks to its impeccable views, modern high-end facilities and comfortable rooms.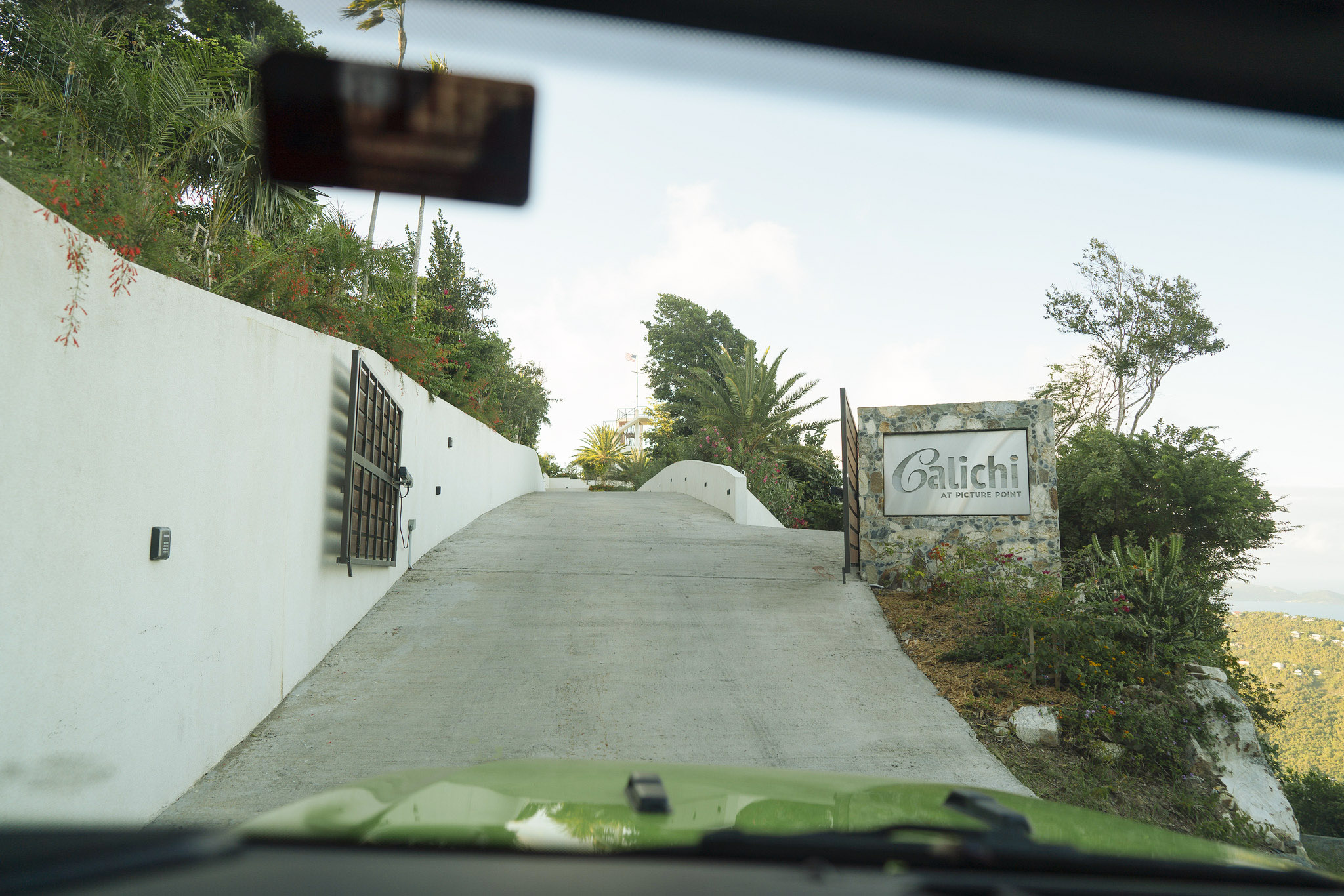 Calichi is located at the highest point inside the national park and the view might be one of the best in the entire Caribbean. It has six modern and luxurious villas in total, with a great swimming pool and SPA complex (jacuzzi). The drive to Calichi was short but adventurous due to the narrow and steep roads (4x4 vehicle is highly recommended).
We stayed at Calichi's one-bedroom Guava villa, and loved it. A lot of the high-end villas on the island are way too big and have too many rooms for couples and solo travelers, so it's nice that they have built these 1 bedroom villas.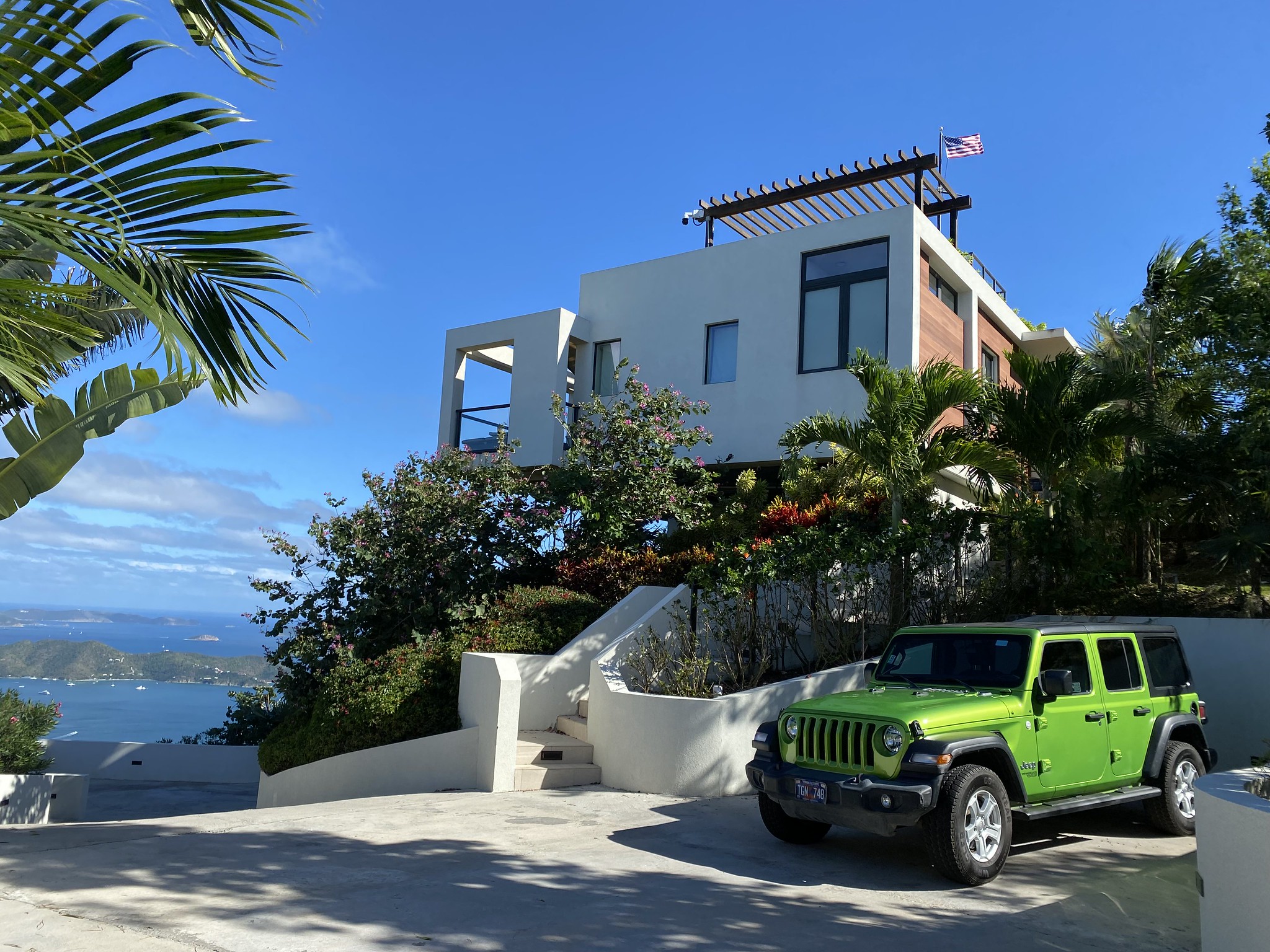 The view from the balcony was simply stunning (see video above) - it offers views of Coral Bay and the rest of the East End of St. John, as well as the British Virgin Islands and the beautiful Caribbean Sea.
The kitchen was very well stocked with high end electric cooktop and oven, French door fridge, dishwasher and a powerful range hood, which made cooking enjoyable for us. In fact, cooking is essential here because there aren't any restaurants nearby - you'll have to drive downhill to Coral Bay for closest restaurants and grocery stores.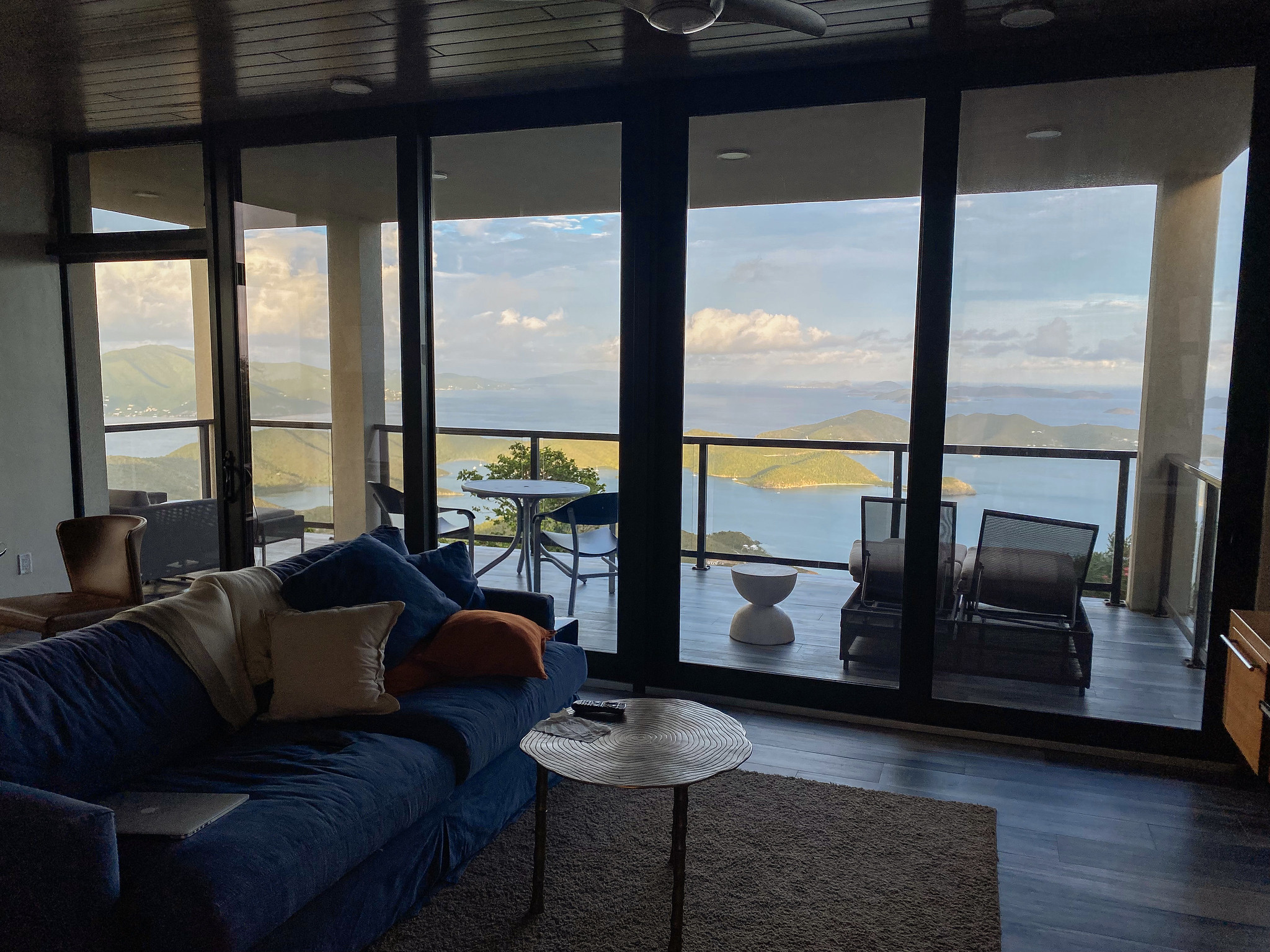 Each villa provides outdoor shower, snorkeling gears, first aid box etc. for outdoor activities. The Tower Villa is the biggest villa in Calichi which added an outdoor living room and dining area (i.e. the tower), make it possible to spend each waking hour outdoors, comfortably. I took a short video of it (below).
Besides the villas, Calichi's public space is another highlight. There is an infinite pool, a fire pit, a yoga lawn, a mini golf court and a jacuzzi. We used the jacuzzi every night - it was a perfect place for stargazing and relaxing after a day's adventure on the island.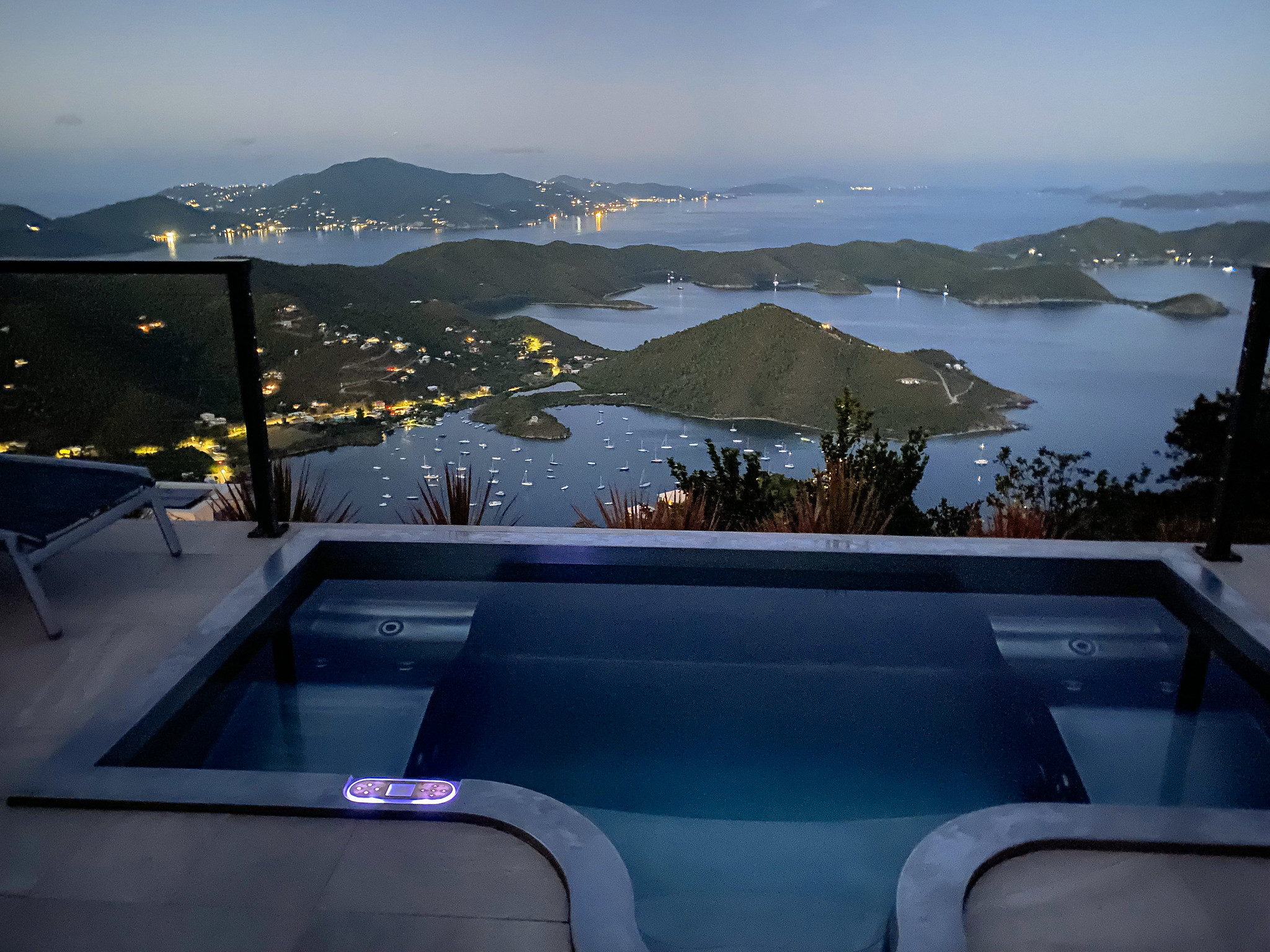 Most of the photos were lost due to the memory card crash as mentioned earlier. Luckily, I took a few walk through videos with my iPhone and DJI OM4 - hopefully these videos could give you a rough idea of how beautiful this property is.
Calichi required a minimum 5-night stay, and I had my doubts initially. After our trip though, I can firmly say it was absolutely worth the price - I already want to go back. All the photos taken by my camera were lost, but even if I still have the photos they won't do the place justice.
Beaches
People come to St. John for the beaches. It has some of the best beaches I've ever seen, and they are better protected due to the fact that they are part of the national park reserve, and less crowded because not all tourists would take a ferry to the island. Generally the beaches on the north shore are all great, but my favorites are Hawksnest Beach and Trunk Bay's Trunk Beach.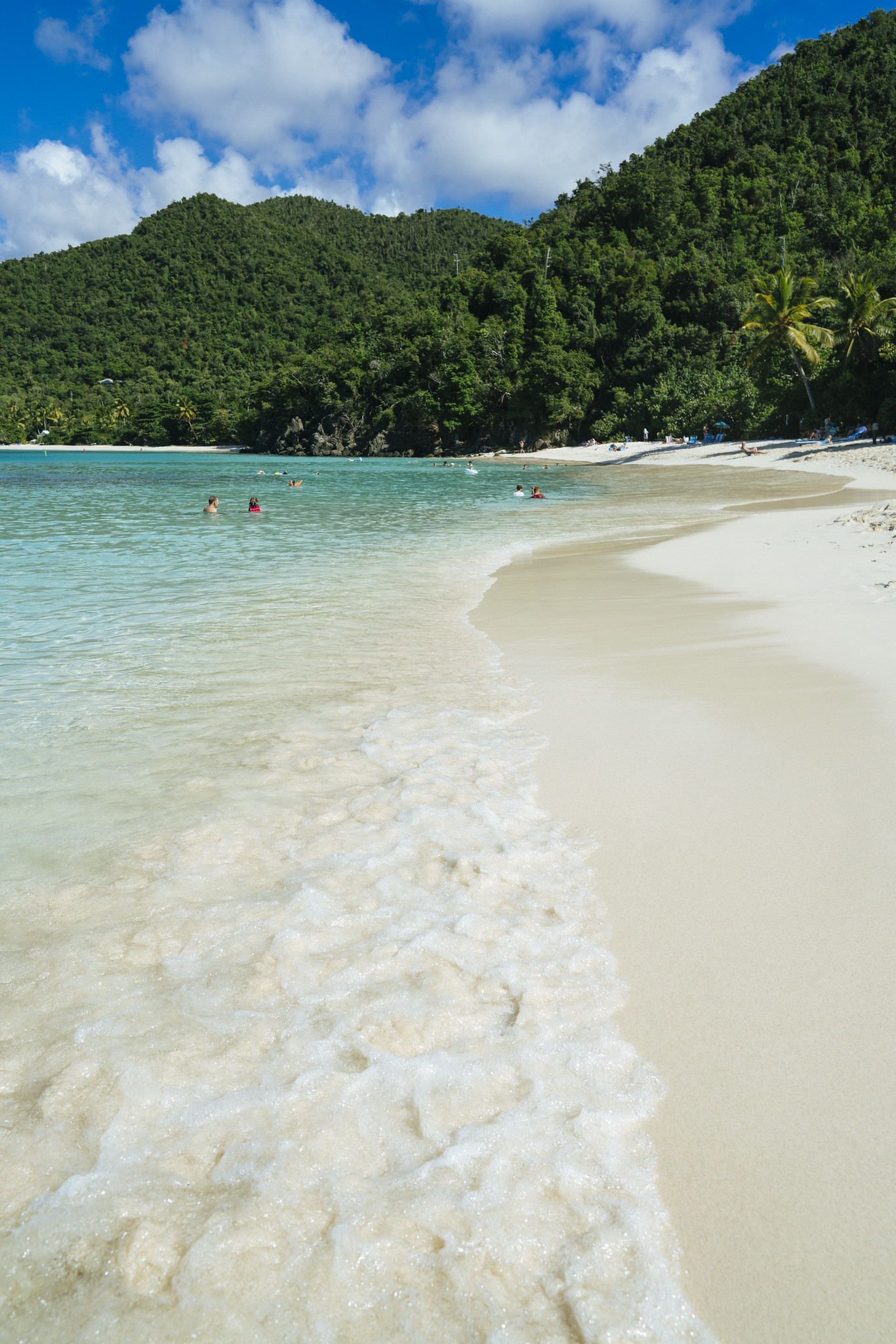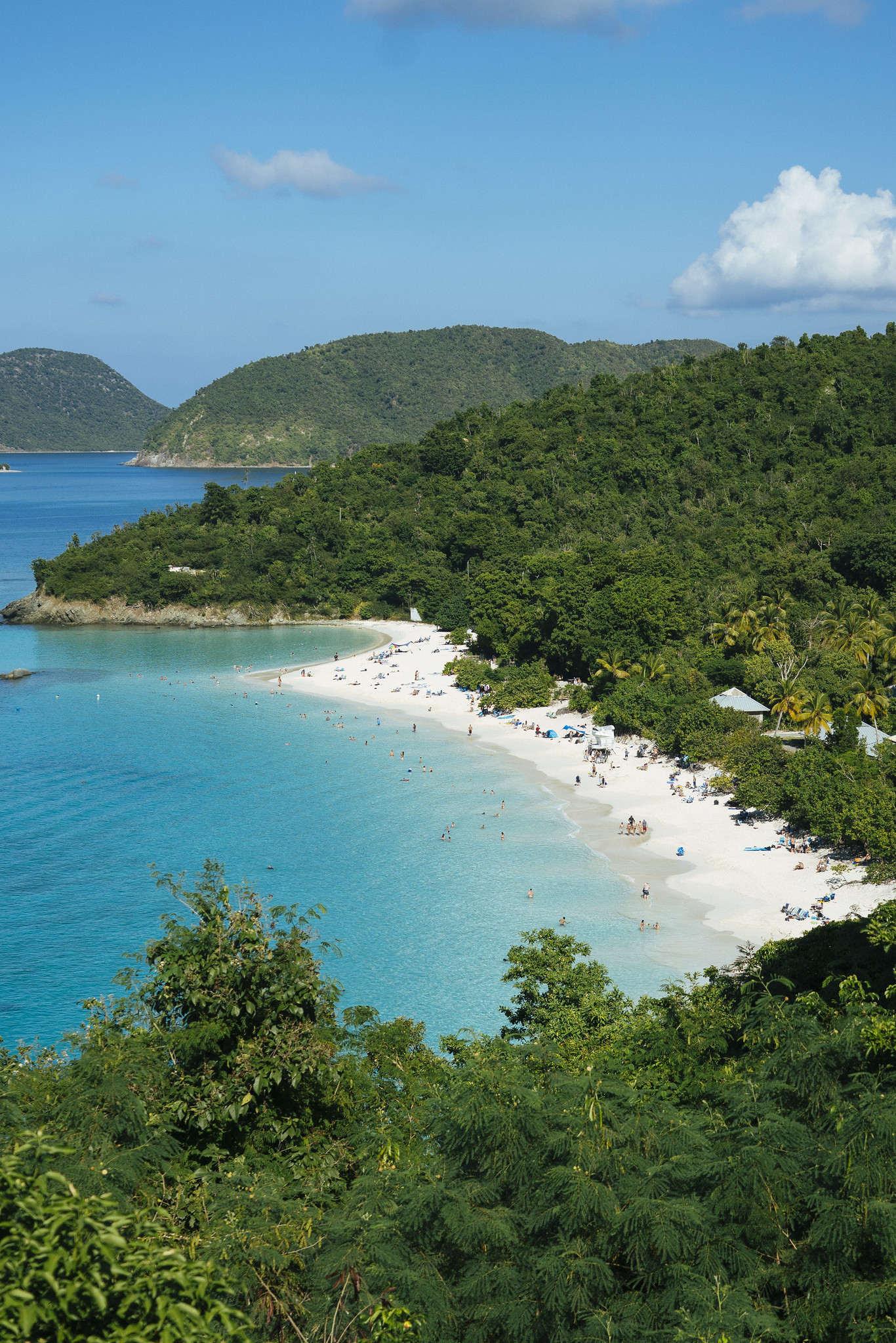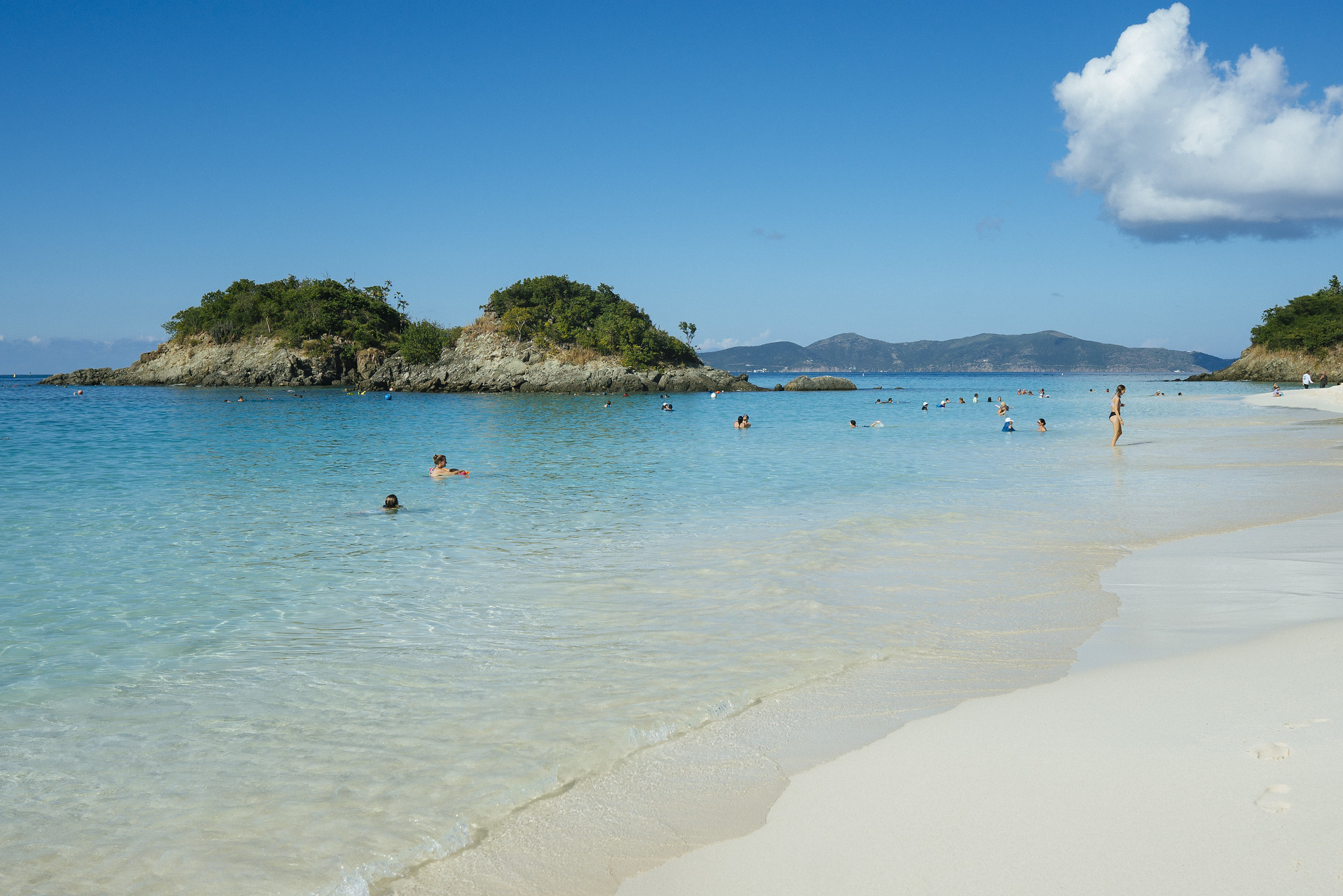 Hawksnest beach is conveniently located less than 3 miles away from Cruz Bay, and it's free. The water is crystal clear and the sand was very soft (video below). It is the only beach we visited more than twice during our short stay.
Trunk bay is an iconic place of St. John. One can see the Trunk bay beach from a roadside viewpoint, and the beach itself is of the same quality as Hawksnest, but larger.
We also visited Maho Bay Beach, Cinnamon Bay Beach and Honeymoon beach, all of which have their own characteristics and are worth a visit. On the east / south side, Hansen Bay Beach and Salt Pond Beach are both hidden gems for snorkeling and diving.
Hiking in St. John
There are many highly rated trails within the national park, such as Reef Bay trail and Ram Head trail. We were only able to took one due to the time constraint, and chose the latter. The trail was short and easy, but surprisingly scenic!
During the hike (less than 1 hour one way), I saw many hermit crabs crawling on the trail road. One will need to cross Blue Cobblestone beach to reach the hills that lead to Ram Head, which makes the short trail's view diverse and interesting. Ram Head is a beautiful, rocky bluff that represents the southernmost point on the island of St. John, and a perfect spot for seeing sunrise.
Personally, I think Ram Head trail is a must-go if you have time hiking in St. John. It's the Kalalau trail of St. John to some extent - they share a similar broad view of the beautiful coastline.
We spent 5 days in St. John, which still wasn't enough for exploring the island in its full. Here are some places I'd like to visit in our next trip to St. John:
Oppenheimer Beach
Reef Bay Trail
Note: All photos in this post were taken by the author, unless stated otherwise.
references