Work from Hawaii in O'ahu - Ala Moana
12 Mar 2022
I'd been longing for an island living experience, but it's really out of reach when one has to go to office everyday. Thanks to COVID-19 (can't believe I said that), WFH, aka Work from Hawaii, really became a thing. Earlier this year, when Hawaii lifted their testing requirements for out-of-staters, we took a 6-week staycation in O'ahu, the most developed island in Hawaii.
To enjoy the vacation as a first-time tourist, we spent the first few days in Waikiki, and stayed at Sheraton Waikiki. The diamond head view (plus waikiki beach) from the hotel balcony was simply one of its kind. It's incredibly touristy and somewhat crowded, but it didn't feel annoying to us - the great restaurants and shops in the area certainly contributed to its vivid vibe.
Waikiki is nice, Diamond Head is spectacular, the area certainly lived up to its hype. But for WFHers, Ala Moana - a commercial, retail, and residential district near Waikiki, is the perfect place to stay at. It is famous for its high-end shopping malls, but it also offers lots of affordable grocery stores and markets (e.g. Don Quijote).
The food scene at Ala Moana is underrated - so diverse and high-quality! There are lots of great Japanese yakitori and izakaya restaurants in the area. We also found some authentic Chinese food. It's a pity that many tourists didn't even pay this place a visit.
One Ala Moana
If you stay at Ala Moana, chances are you'll stay at an Airbnb apartment rental in a condominium. They are often not cheap, but if you are planning a longer stay, they are still more affordable than hotels in Waikiki.
One Ala Moana stood out to become my top choice in the area. It's a 22-story complex built in 2014, with a total of 206 units. Each unit has its assigned free parking space, which was a huge plus to us. The building sits right next to Ala Moana Center, so shopping and finding food is not a thing. There are several supermarkets / food courts around the building and Target is literally downstairs.
Do-ne was our favorite place that sells delicious lunch set / bento box Japanese food for a cheap price.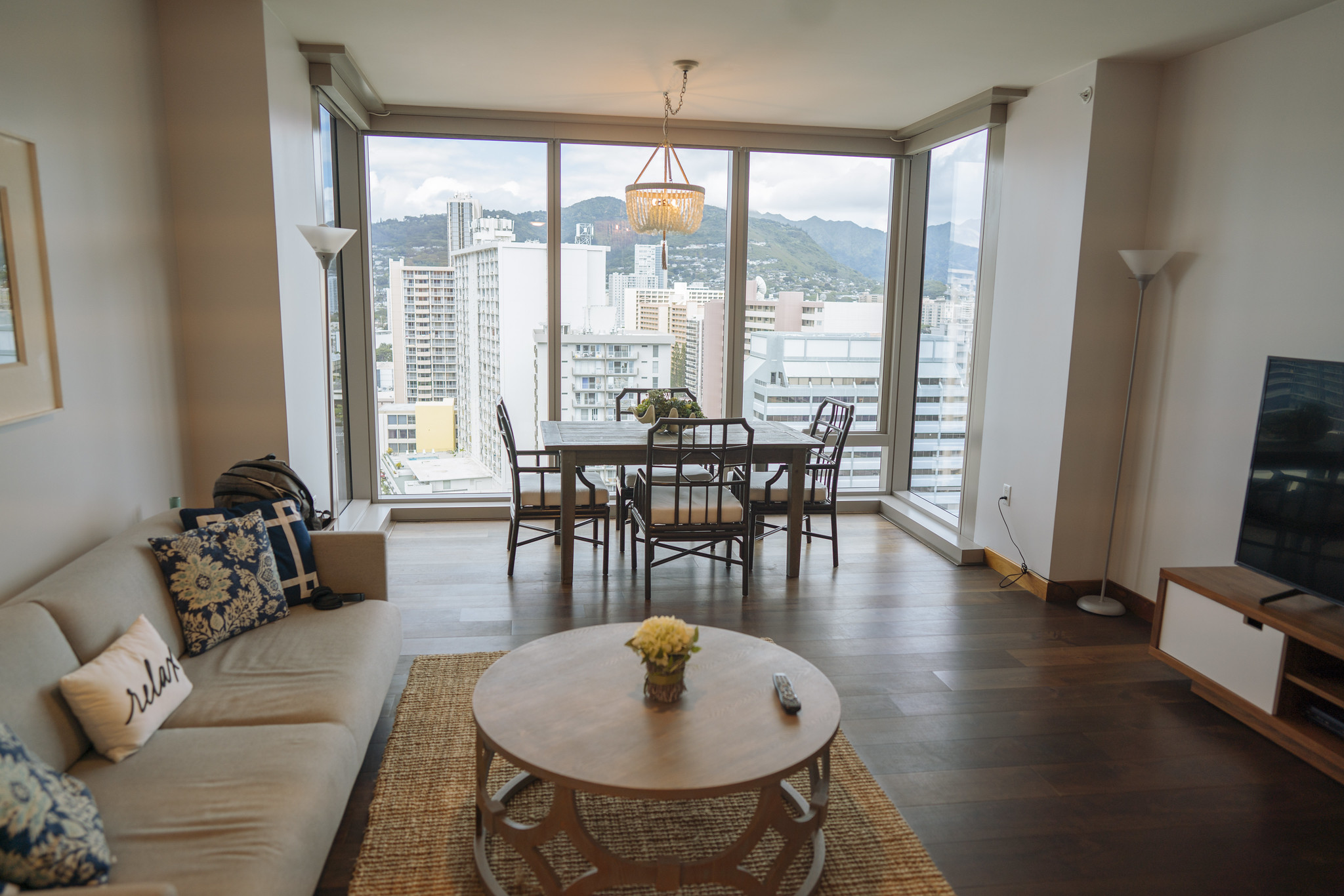 Our unit was spacious, clean and equipped with high end appliances. Washer and dryer were a must. The Honolulu mountain view was great but what made me really happy during the entire stay at One Ala Moana was its ultra-convenient location and well-maintained facilities.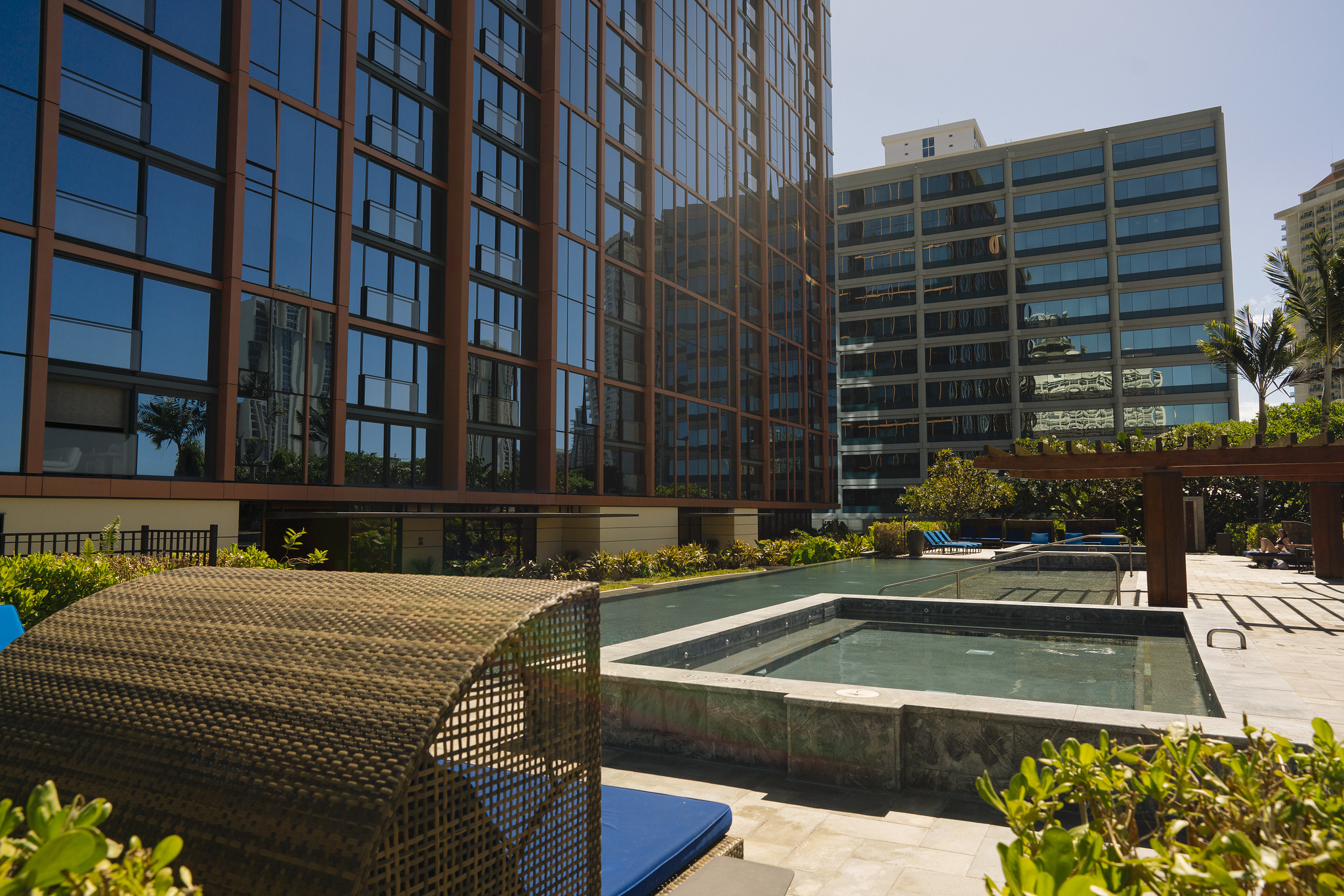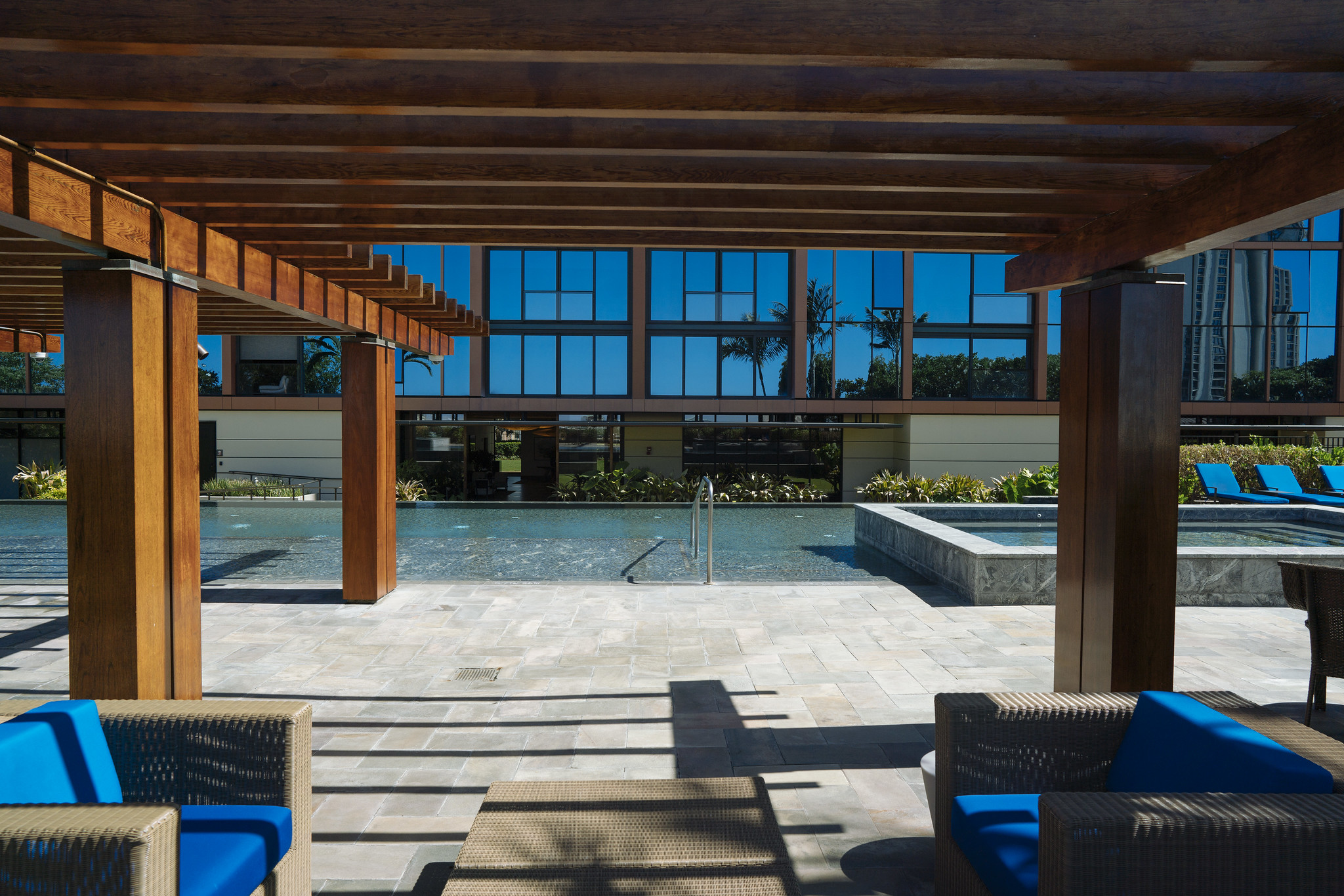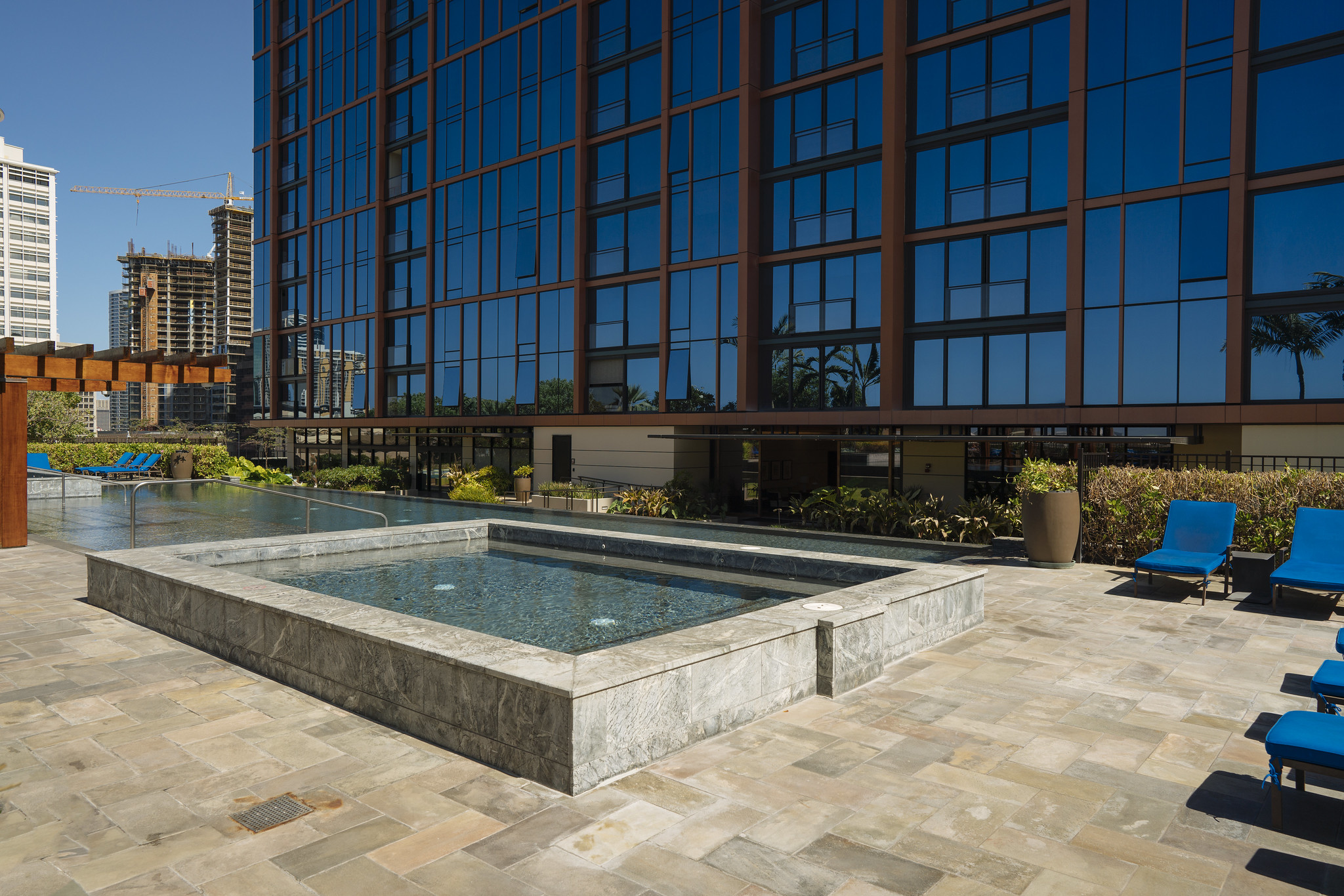 Imagine a weekday like this: Start the day by working in the morning and early afternoon, then take a short hike in the mountains / by the sea to see the sunset. After dinner at a local Honolulu restaurant, go for a swim and rest up in a hot tub. This is some of the best life I could imagine living and I had been doing exactly that at 1 Ala Moana - for a month. During our stay there, I almost used their swimming pool and hot tub every day.
Besides the pool, other outdoor facilities at 1 Ala Moana are also very nice. I took some casual photos of them.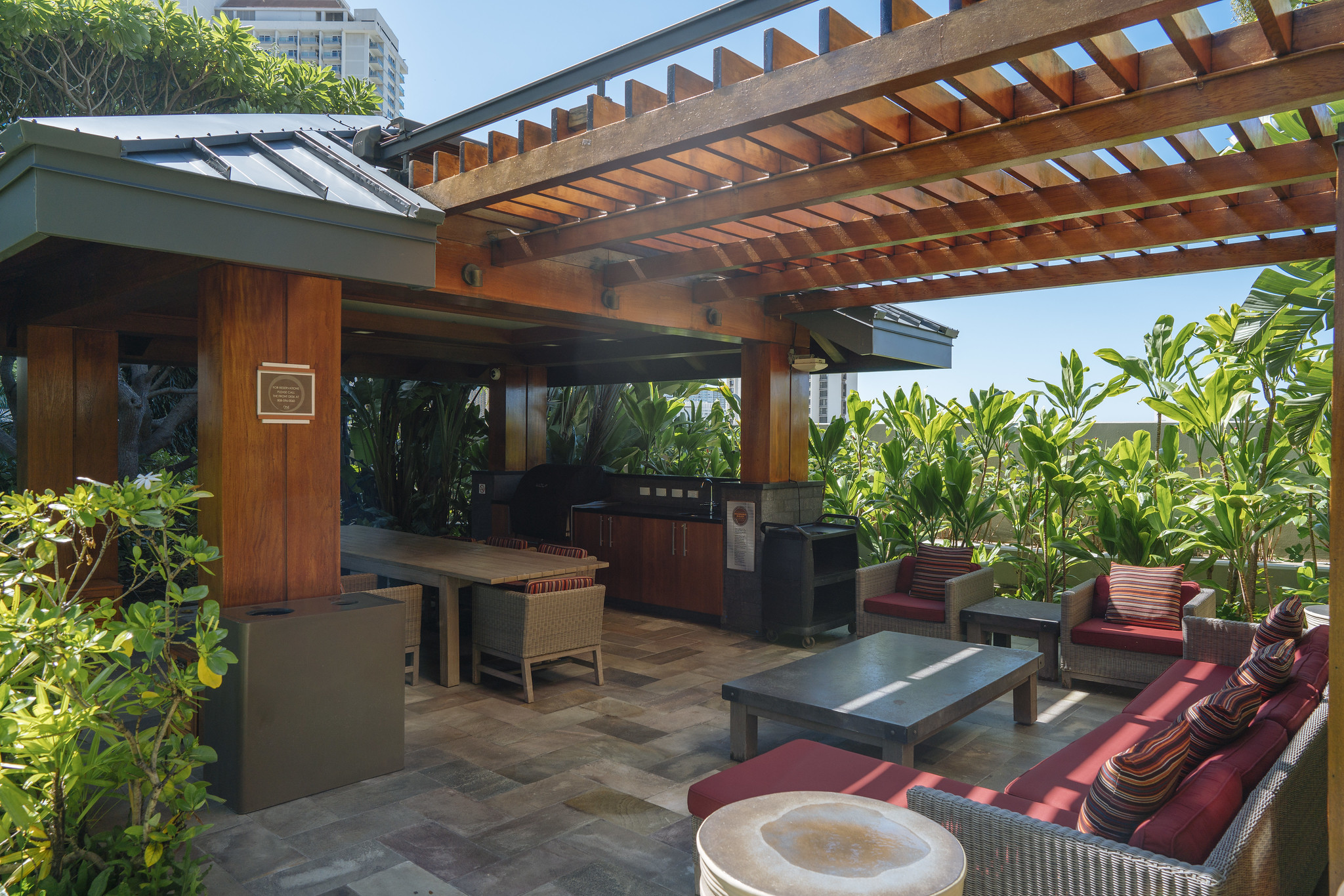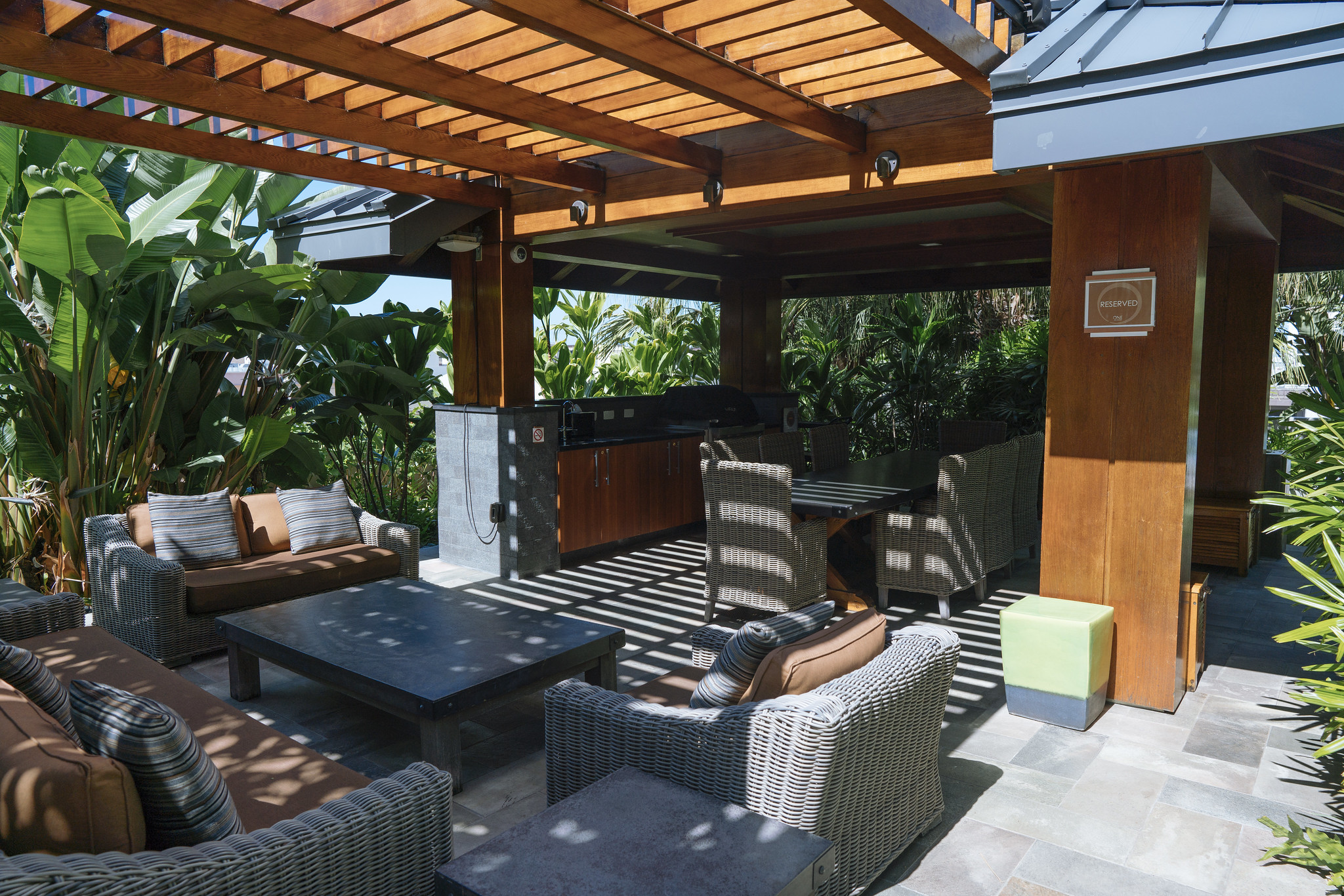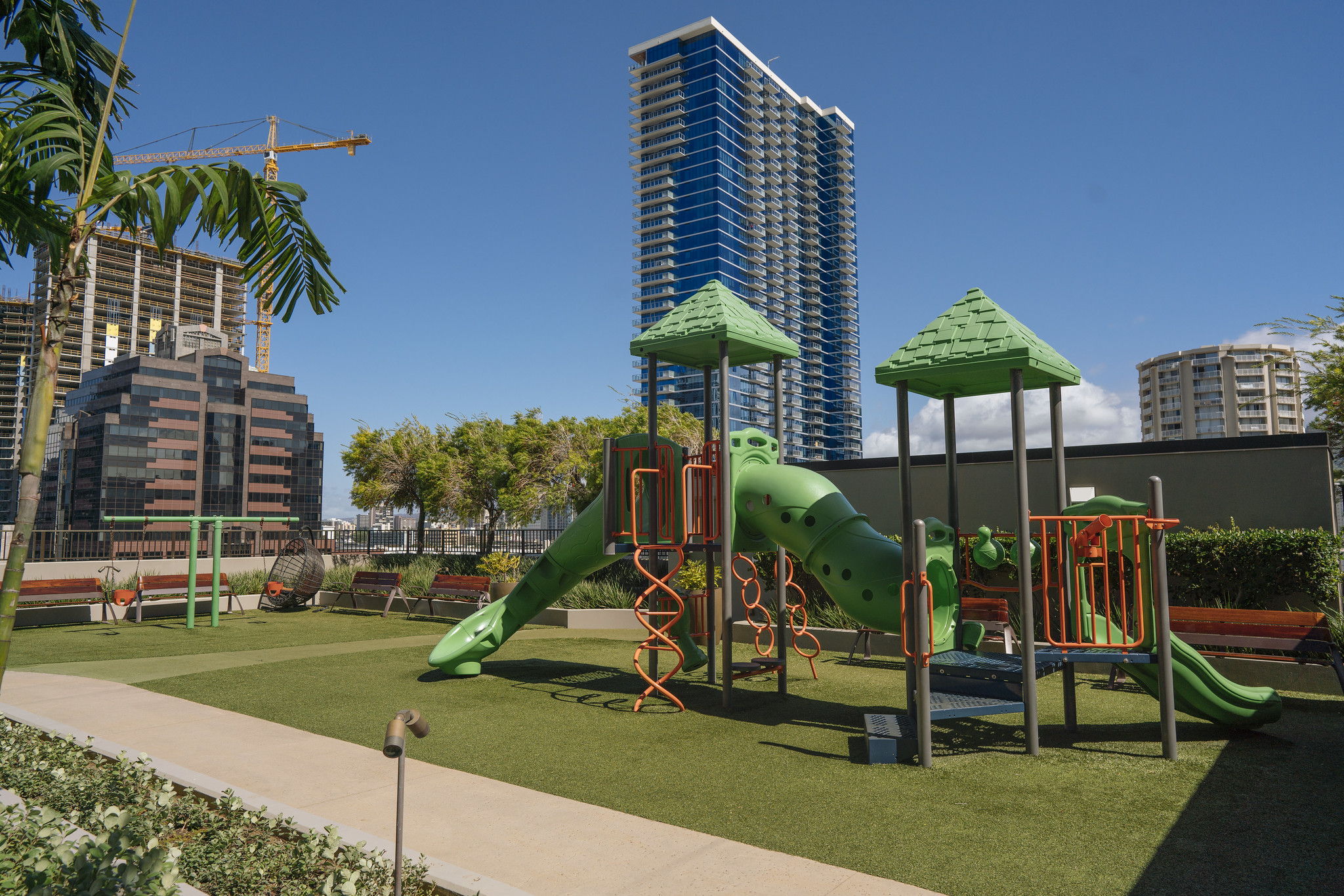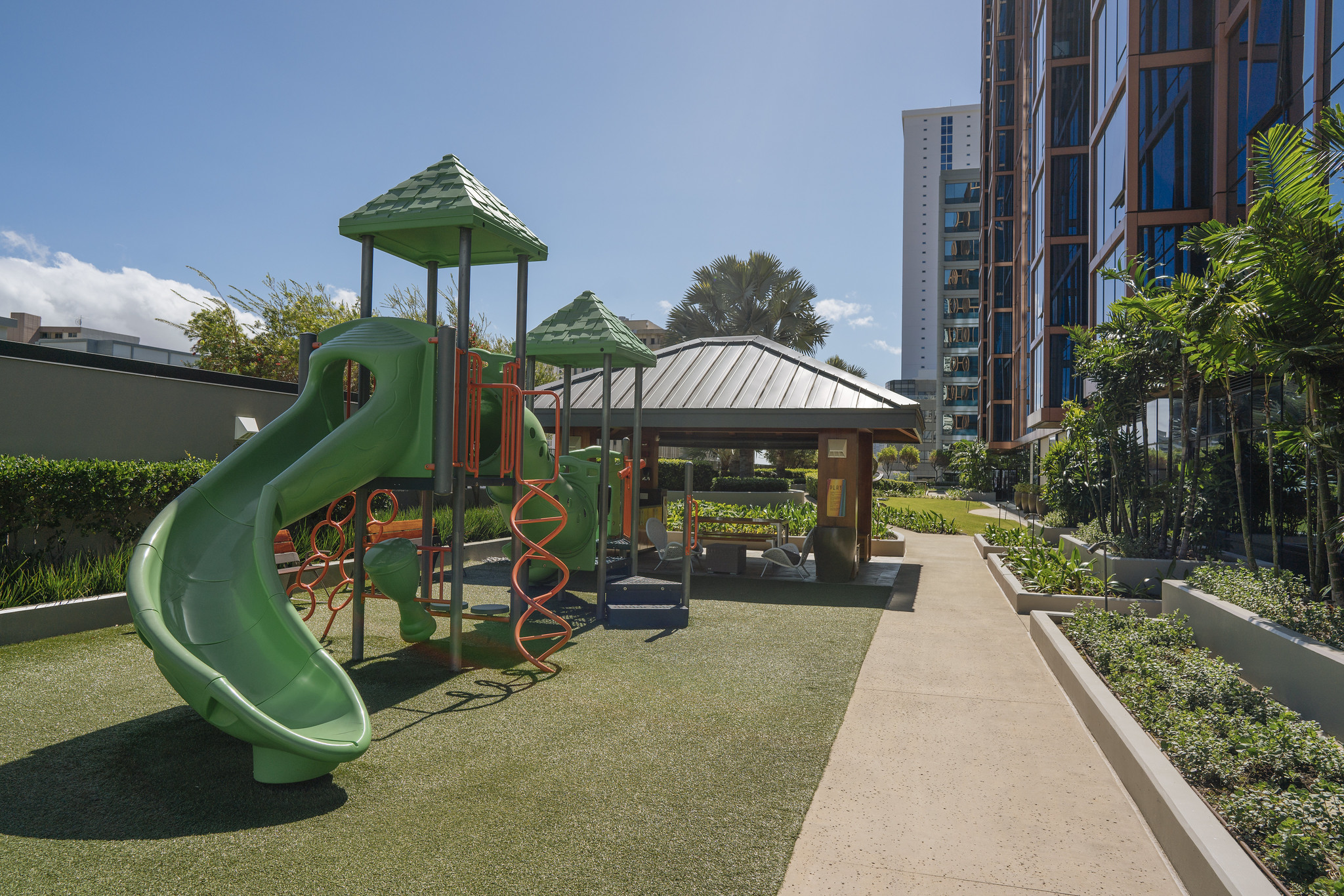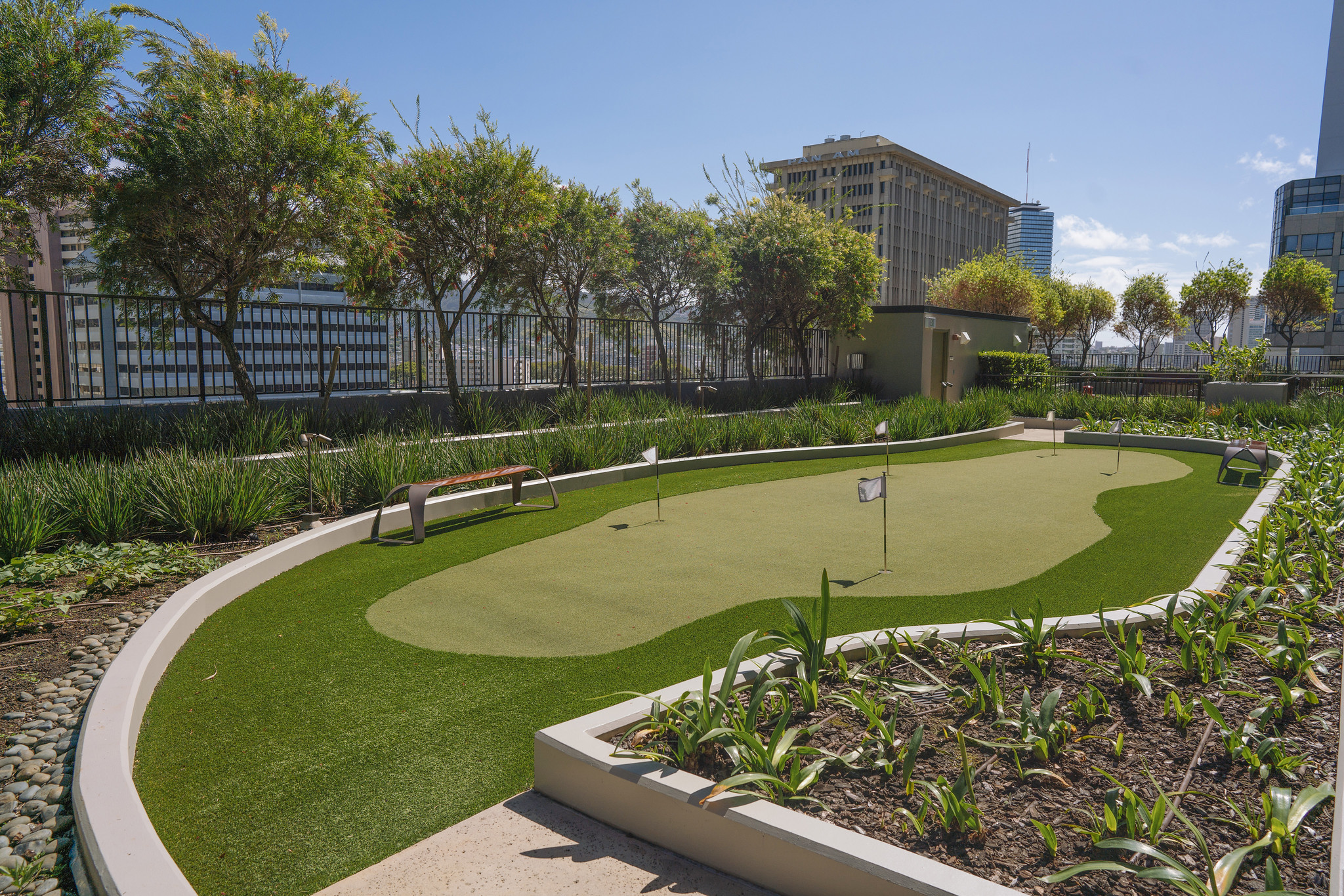 The outdoor space is amazing, the indoor amenities are also quite thoughtful. The gym is top-notch, there are also sauna rooms, a board game room and a movie room. I wish we could invite our friends to some of these when we stayed there.
The entire stay at 1 Ala Moana costed us around ~6000 USD (similar 1 Ala Moana listing on Airbnb), which was not little. But one could have spent much more at a hotel to gain the same standard of living, for WFH there. If we would ever live in Hawaii for longer term, though, I would definitely consider buying a property given the low property tax there.
To be continued…
---